ASTROPUPPA is out! Destroy all asteroids & your self-esteem!
ASTROPUPPA will challenge you in a colorful (black and white, really) 3D (not true, it's 2D) battle (most of the time) against rocks a lot of stupid space things and creatures!
You aim to reach the perfect run with 8888 points.
If you don't manage to do it, it means you are a noob.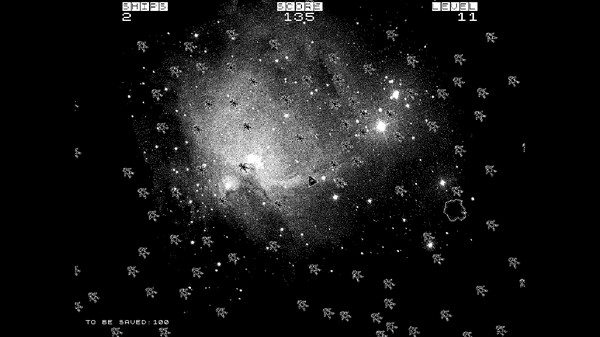 Game features:
– Fourteen (13) levels with a lot of unpredictable things;
– Audio FX produced by mouth;
– hand-drawn (not exactly) Asteroids-like graphics;
– enhanced instructions to become an ASTROPUPPA Jedi;
– many many white pixels and an incredible number of black pixels;
– hard gameplay mechanics to test how much time you can resist without getting angry and destroying the keyboard;
– hypocritical elements completely useless for people without a human sensibility;
– press keys randomly and maybe something will happen.